Stay Connected Service - Overview
Date: 29 June 2020 Category: News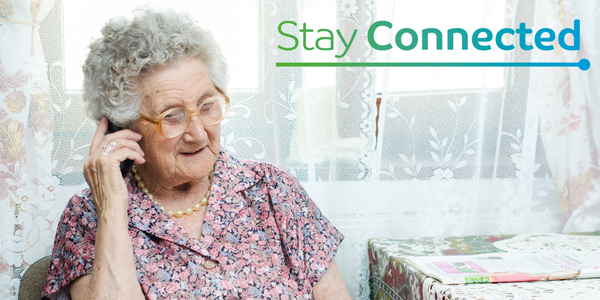 What is the Medilink Stay Connected Support Service?
In April, we launched a new Stay Connected Support Service. The aim of this service is to support the vulnerable people in our society who have been asked to self-isolate for their own protection and the protection of others. This support service is our way of trying to lessen the burden of loneliness throughout this unprecedented period by offering you a friendly chat over the phone.
So, how is it doing?
Since Monday 6th April, we have been calling people who had registered with it. Between then and now we have called over 50 people! Plenty of them have requested to receive further calls, as they found these calls to be very helpful to combat loneliness whilst self-isolating. Lockdown restrictions are slowly starting to ease, but we know that many people with stoma and/or continence issues will still need to shield and we are continuing to support them, offering a friendly chat whenever they need us.
Feedback from people who have used it
It has been lovely to hear all of the positive and heart-warming feedback that we have had. We feel accomplished knowing that we are making a difference during such difficult times. Here is just some of the things people who have used this service had to say.
It's a team effort!
We have received a lot of heart-warming feedback from patients, but we have also received a ton of feedback from our colleagues who have taken part on this service. They have recognised just how important this service is and feel like they are making a worthy contribution to supporting people during these difficult times.
We are glad to know that this service has helped so many people through this difficult time and it supports our caring values.