Living with a stoma or a continence condition can sometimes be overwhelming, so it's always helpful to know that Medilink® is here to support you and help make your life easier. As well as a reliable, free and discreet delivery service, Medilink® offers a comprehensive range of complimenting items that help you with your daily routine.
Disposal Bags & Dry Wipes
With the Medilink® Dispensing and Home Delivery Service, you can order any make of stoma and/or continence appliance available on NHS prescription where we will include Disposal Bags and Dry Wipes with every order.
These are dispensed with every order, unless requested otherwise. Both items come in packs of 30.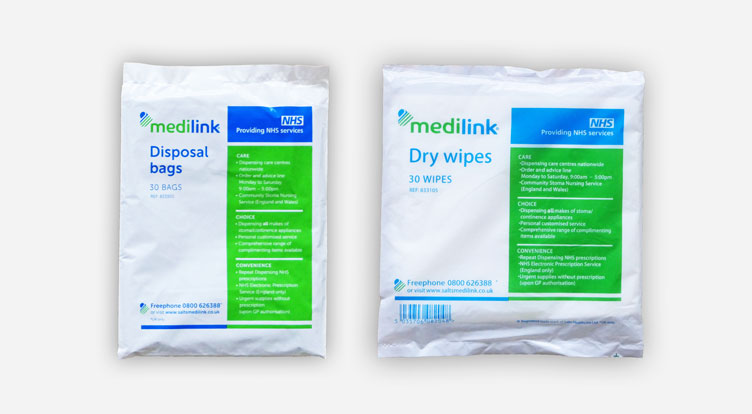 Complimenting Items & Tools
On top of the above essentials, Medilink® provides various complimenting items and tools*, which can help your daily routine:
Curved Scissors
Hygienic Hand Wet Wipes
A Mirror
Hand Sanitiser
No Waiting 'Priority' Toilet Card
RADAR key – access to locked public toilets
Medilotion (upon Stoma Nurse recommendation)
And many more…!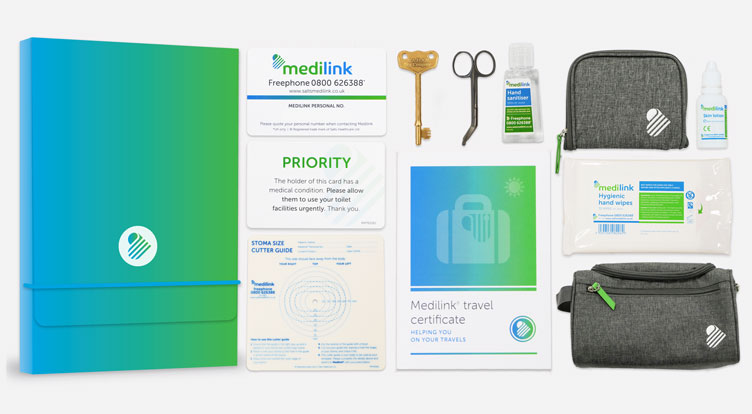 If you wish to receive more information on these and/or request them with your next order, call us on 0800 626388, email us on enquiries@saltsmedilink.co.uk or fill out the following form.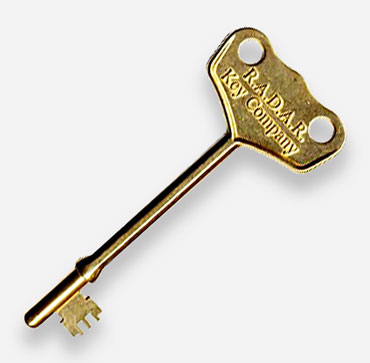 What is a RADAR key and how do I get one?
We know that every disability or chronic condition isn't always visible. It is, therefore, recognised that as a person living with a stoma and/or a continence condition, you are entitled to use locked public toilet facilities across the UK. The Accessible Toilets usually contain a lavatory, washbasin, mirror and shelf, to generally make life easier and less rushed for you. This RADAR (Royal Association for Disability And Rehabilitation) key can open most of these locked public toilets in the UK.
No Waiting 'Priority' card – what is it for?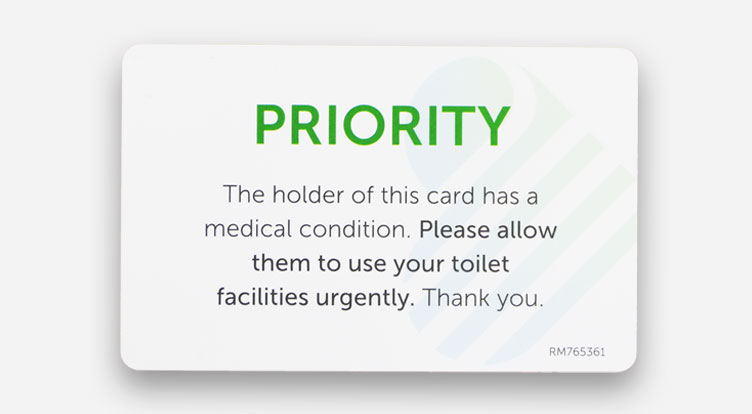 The Medilink® No Waiting 'Priority' Card lets you communicate your need for the toilet in a discreet manner. This card highlights the fact that you have a medical condition and therefore you might need to use the toilet facilities urgently. It is also a quick reference for your Medilink® Personal Number and being credit card sized, it's really handy to keep in your wallet or purse, perfect for when you are on the go.
At Medilink, we like to innovate to make your life easier, so we have now translated this message into 11 languages, should you need to use this card when travelling abroad. The languages used are: Croatian, German, French, Turkish, Spanish, Polish, Portuguese, Italian, Greek and Arabic. If you are thinking of travelling abroad and would like to request a translated Medilink No Waiting 'Priority' Card, please call us on our Freephone 0800 626388 or email us on enquiries@saltsmedilink.co.uk.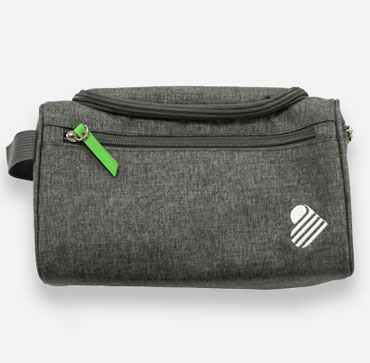 Not with Medilink yet?
When joining Medilink®, your Local Dispensing Care Centre will include a Welcome Pack and Travel Wash Bag with your first order delivery. Your Welcome Pack includes useful information and advice on living with a stoma and/or continence condition and how the Medilink® service is there to support you every step of way.
We also provide a good quality, water-resistant wash bag, which comes in very handy when packing your supplies. Once opened, this discreet wash bag has a hook on the inside which allows you to hang it on any toilet door, making life easier when changing your appliance.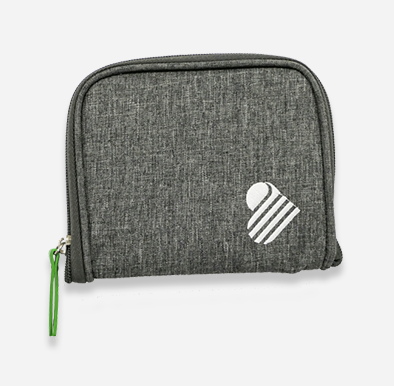 'Pocket' size washbag
If you are a Medilink® customer, we can also provide you with a water-resistant wallet style bag that can hold enough products for one bag change. This can be carried discreetly in a pocket or handbag, giving you peace of mind.
This complimenting item was designed to make things easier for when you are on the go and when you might need to change your appliance.
Once opened, it has a hook which allows you to hang it up on any toilet door making your bag change much easier.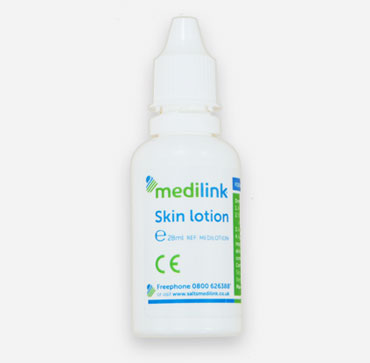 Medilotion
Medilotion is a skin lotion, which is exclusively distributed by Medilink® as a complimenting item. It helps you fight the sore and irritated skin around the stoma. We always recommend you ask your Stoma Care Nurse for advice before requesting it.
Please note: Not to be used continuously, only used for short periods.
If you are interested in this item or require any more information, please contact us on 0800 626388 or complete the online form
Hidden Disabilities Sunflower Lanyard
Not all disabilities are visible as some are not immediately obvious.
Living with a hidden disability can make daily life more demanding, but it can be difficult for others to identify or understand the challenges you face.
Wearing the Hidden Disabilities Sunflower discreetly indicates to people around you including staff, colleagues and health professionals that you have a hidden disability and may need additional support, help or more time.
You might find that people may ask what they can do to assist you, and you or your carer can use your Hidden Disabilities Sunflower to tell people who are aware of the Sunflower about the additional help you may need.
Wearing this lanyard can be especially useful when travelling, as training is provided to staff within airports, train stations and other places to make sure this lanyard is recognised by the security staff, so they are aware that you might need special assistance. We are pleased to confirm that these are available with our compliments so if you would find one valuable, please call our Freephone 0800 626388 or email enquiries@saltsmedilink.co.uk.
*Complimenting items and tools are subject to change.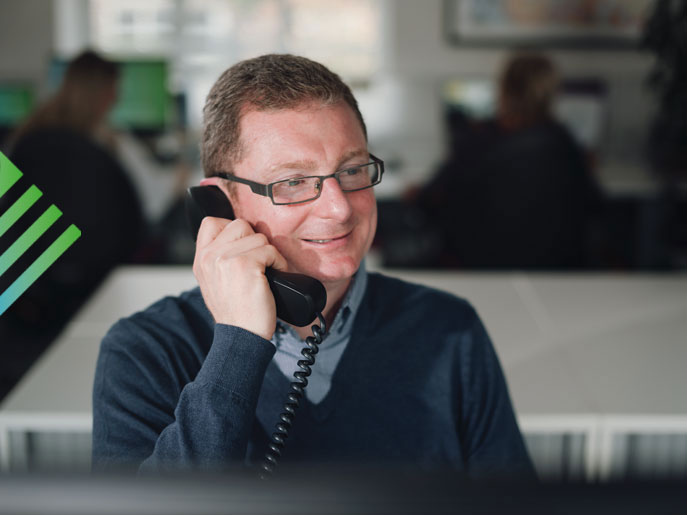 Medilink FAQ's
Want to learn more about Medilink®? Then read our FAQ's page to find more information about our dispensing and free home delivery prescription service.